Follow @NFLBITE_REDDIT
NFL introduction of a quarterback specific helmet in the next era of helmet safety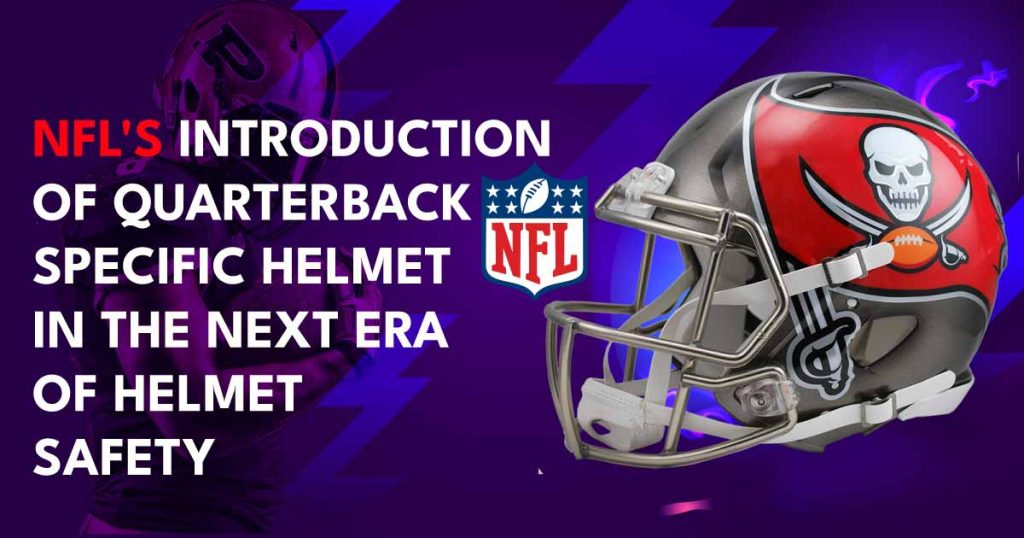 The NFL and NFLPA stated that a quarterback-specific helmet will be available for the first time during the 2023 season as part of the announcement of their yearly helmet testing results. Basketball is a sport where there is always a chance and risk of serious head injuries, including concussions and other traumatic brain injuries.
The National Football League
The National Football League has made it a priority to address these issues, recently introducing a helmet designed specifically for quarterbacks. Top-Performing Group of Helmets Rankings of helmets shows that seven helmets were in the Top-Performing group in 2020 and are currently Newly Prohibited for the upcoming season.

According to Jeff Miller "Helmets customized to the unique experiences of a position group promotes player safety". NFL Executive Vice President of Player Health and Safety says "This is the next evolution in a rapidly advancing market for improved helmets. We're proud to share the data necessary to design and build better equipment".
According to an NFL-NFLPA
According to an NFL-NFLPA, last season, more than 99% of players wore "top performing" helmets. "Not recommended" and "newly prohibited" helmets may only be worn by players in the 2022 NFL season, starting with the 2024 season, no players will be allowed to wear the "newly prohibited" versions.
VICIS Zero2-R
The VICIS Zero2-R is the new helmet in question with several safety features. VICIS ZERO2 MATRIX QB In tests specifically designed for quarterbacks.
Manufacturing of VICIS Zero2-R
This Helmet contains a multi-layer design, these layers reduce rotational forces during a collision. It saves a footballer from head injuries. One of the most notable features is the shell, a flexible polymer designed to absorb impact. The development of the VICIS Zero2-R is a team effort, with engineers and clinicians, including neurosurgeons and biomechanical engineers, working together to create the helmet.
Why is it Special for Quarterbacks?
The helmet has undergone Strick testing to ensure it meets NFL safety standards. The introduction of the unique quarterback helmet is a huge step towards improving helmet safety for all football players, but especially quarterbacks. Due to the nature of their position, these players have a higher risk of head injury. During the game, they often hit from multiple angles and directions. Quarterbacks have more concussions than any other position in football, so specialized helmets would be the next logical step to improve their safety. The VICIS ZERO2 MATRIX QB outperformed the most common helmet used by quarterbacks last season by 7%.
---